Sometimes you have to mix it up to make it better.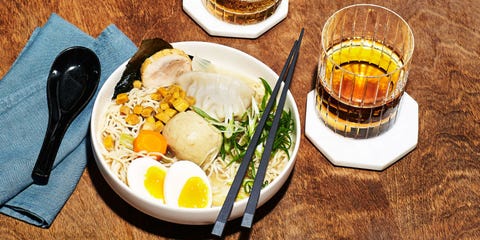 Think of each of us as a letter in an alphabet. "I" is a pretty cool one but boring alone. We need other letters to create words. This might be called fusion: the weird and wild combinations that give us meaning, using existent elements to create new things. Food isn't that dissimilar. There are as many classic flavors and ingredients of various cuisines as there are cultures on the planet. The brave new world, in food and in spirits, might be in the marriage of old and new, this and that, X with Y. Here are some of the most delicious examples of different tastes and methodologies meeting to make an entirely new experience.
---
INDIAN ACCENT, NEW YORK, NY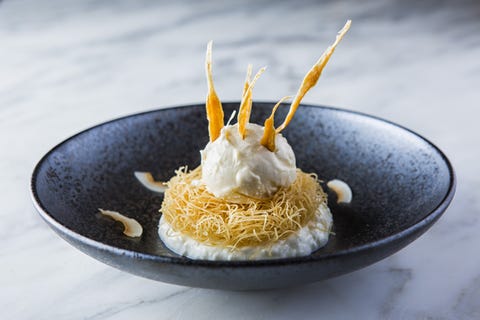 What's Being Fused: Classic Indian favorites with modernist technique.
Why You Want To Go: Quite simply because Indian Accent is perhaps the best iteration yet of the rise of Indian cuisine to fine dining, at least within the vernacular of the Western kitchen. Of course, Indian cuisine has a long and hallowed history—especially the cuisine of Lucknow—but rarely has this been yoked to Western techniques with the precision and imaginative horsepower of chef Manish Mehrotra, whose New Delhi version of the restaurant, opened in 2009, has long been one of that country's best restaurants.
Instagram Moment: When the crispy seviyan, rice pudding and coconut ice cream arrives for dessert.
123 W 56th Street, New York, NY; indianaccent.com/newyork
---
2. SHALOM JAPAN, BROOKLYN, NY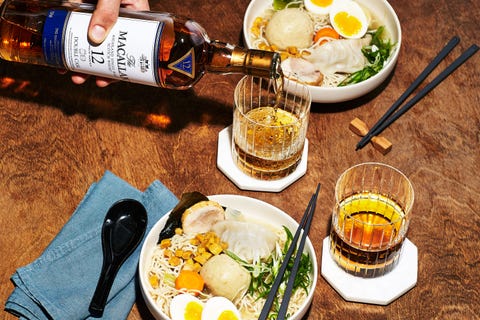 What's Being Fused: Eastern European Jewish fare and Japanese food.
Why You Want To Go: Sometimes a restaurant is the literal happy marriage between two chefs. Such is the case with Shalom Japan, the love-child of Sawako Okochi and her husband, Aaron Israel. The menu of this cozy Williamsburg restaurant combines the comfort of the shtetl with Japanese home cooking. Think: Matzoh Ball Ramen. Like The Macallan Double Cask 12 year, which combines new American oak casks with the refinement of European sherry casks, the result is a smooth mix of bold and classic, old and new, a sum even better than its parts.
Instagram Moment: Your night in, pairing a just-opened bottle of whisky with bowls of Shalom Japan's soul-warming ramen, made with foie gras dumplings.
310 S 4th St, Brooklyn, NY; shalomjapannyc.com
---
3. IN SITU, SAN FRANCISCO, CA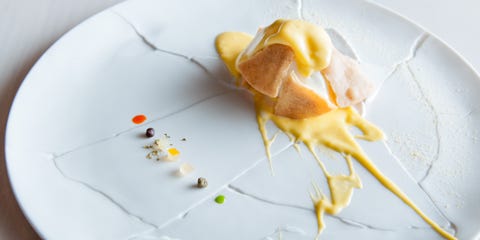 What's Being Fused: The Best Restaurant Dishes of All Time Anywhere onto one menu.
Why You Want To Go: Chances are you haven't been able to hit up Michel Guerard in France, Gaon in Korea and Maeemo in Norway. Thankfully, chef Corey Lee at In Situ faithfully recreates dishes from those restaurants—and many more—on his menu at his new place, In Situ, located at SFMOMA. These wild juxtapositions from around the world themselves re-contextualize the flavors and trends, not to mention the role of chef, who moves from being an artist to being a curator.
Instagram Moment: Playing "guess where that's from" with desserts like Massimo Bottura's famous Oops I Dropped The Lemon Tart!
151 3rd St, San Francisco, CA; insitu.sfmoma.org
---
4. BLAXICAN, ATLANTA, GA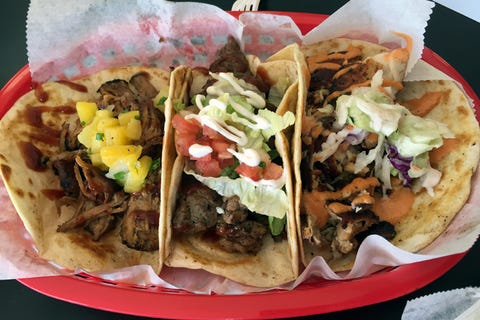 What's Being Fused: Southern soul food and Mexican food.
Why You Want To Go: There are millions of Americans of African and Latino descent, and happily, a cuisine born from that cross-cultural fusion. Out of his ever-roving food truck, Will Turner serves mash-ups like Georgia Quesadilla, made with smoked turkey and seasoned with collard greens, cojita cheese and diced onions, and Hot Mac & Cheese made with sweet onions, jalapeños and both Mexican and American cheeses.
Instagram Moment: Those BBQ steak tacos.
Various locations; blaxicanfood.com
---
5. RIEL, HOUSTON, TX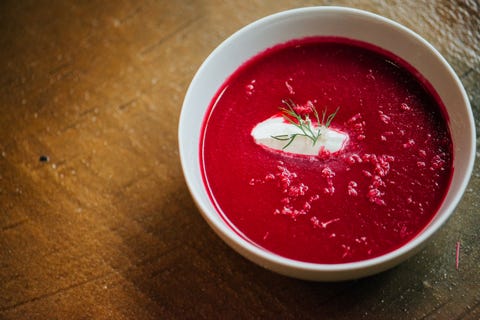 What's Being Fused: The question should really be what isn't? Ukrainian, Gulf seafood and French-Canadian cuisines mingle with Asian touches.
Why You Want To Go: When Houston chef Ryan Lachaine opens Riel in November—after a year-and-a-half layoff from Houston's restaurant scene—the entire city is likely to line up to eat. Lachaine, who earned his laurels as sous chef at Underbelly and at Reef, spent the last year travelling around the world collecting influences for his tapas-style menu. He's drawing on his own French-Canadian heritage, as well as his mother's Ukrainian kitchen and, of course, his local environment (think: seafood and hearty Texas flavors).
Instagram Moment: The Borscht made with creme fraiche, dill and fresh horseradish grated on top. "It's a refined version of my mom's recipe," says Riel.
Opening November 2016; 1927 Fairview Street, Houston, TX; rielhouston.com